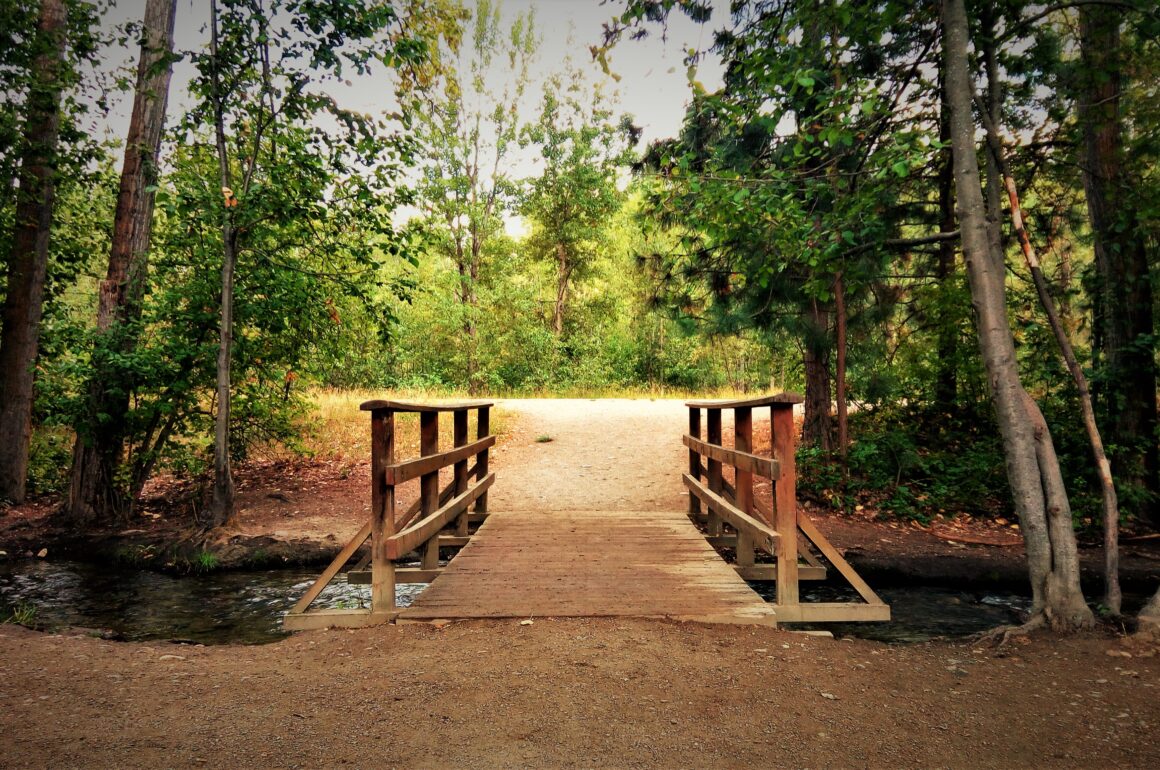 I believe that opportunities arise in one of two ways. Either they appear when you are ready to see them, or you create them yourself.
This spring marked a huge change in my life and therefore, a huge opportunity. I attended a virtual commencement ceremony to mark the end of my high school journey and I broke down. What would I belong to now? Who would be my tribe? I wasn't planning on going to college, I was mere weeks away from turning eighteen, and I was devastated by the prospect of having to figure out my entire life all at once.
Around the same time I was presented with an opportunity, right on cue. This was the chance to apply for the Emerging Leaders Program, run by Seth Godin's company Akimbo. A free, five-day intensive workshop for college students to level-up their creativity and leadership capabilities, happening in June. My mom was a part of an Akimbo program a couple of years ago, so I was thrilled at the chance to join this group. I scoured the application for anything that said I could join even though I wasn't in college, and I found the line I was looking for.
You know how an application usually asks you about your qualifications and why you'd be a good fit? Yeah, this one did none of that, and it took me a while to appreciate it. The Emerging Leaders Program (ELP) application asks questions like, "what could you teach someone in twenty minutes?" And, "which three things are you hoping to learn from this program?" Not to mention that the main part of the application is to film a video no more than three minutes long, to respond to the prompt, "my resume and LinkedIn profile don't tell you everything about me. Let me tell you more…" The worst part? The video has to be evergreen; it's not just for this program, it's for any other applications you can think of.
I basically got through high school by thinking, "what's the most fun and obnoxious way to meet all the learning objectives, while making this teacher happy?" And now I had an application that gave me no rules, no expectations, and no teacher. How am I supposed to convince you I can do anything if I don't even know who you are or what I'm supposed to do?
I wrote and rewrote, worried, and sent in the application on the very last day with a video talking about the reasons and journeys behind the accomplishments that appear on my resume. Basically it was a video convincing someone why I was worthy to be chosen, and I barely did it on time. Unsurprisingly, I wasn't accepted.
The ELP ran a second time, in August, and my mom said I should apply again. I thought I had already missed that opportunity, but here it was again, and the worst thing that could happen was getting declined a second time.
The first time, I had been too worried about appearing good enough. I wasn't in college, I wasn't working on anything cool, I needed to convince someone to pick me anyways and I went about it all wrong. This is a leadership program. So the second time I thought about why I would have declined my last application, if it had been up to me, and then changed my responses accordingly. It was through this process that I realized the genius of the ELP application system. They built it so it's impossible to only do what is expected of you, because they give you zero clue what they're looking for. You have no choice but to be authentic.
In my second video, I talked about the kind of person I want to be, the kind of leader I want to be. I answered all the questions however I wanted and I had a clearer idea of what was important after going through this process the first time, and the changes I went through in the intervening months. I did the video in only two takes. Everything felt better, and was better. And this time it worked. I was invited to a finalists call and then accepted into the program. The ELP had already taught me some valuable lessons before it even started.
The actual program ran from August third through seventh. Five days of 8:00am Zoom meetings, a thousand breakout rooms starting with "Hi, I'm Hannah, I'm from Canada but living in Costa Rica," five improbable projects due in impossible timelines, and a whole cohort of new friends. You thought the application was bad, but then they go and tell you that, "TED Talks are a great way to share your voice with the world. Most peope spend about six months preparing to give a TED Talk. You have twelve hours."
The magic of the program is, though, that nothing is mandatory, nothing is graded; you do the work because you know you can, because you want to, and because your excuses have been removed.
I can't explain the intensity and wonder crammed into that week, but by the end of it everyone who participated had been able to work in groups, create impossible things, and learn to lead.
It's only been two weeks since the ELP ended, but I think it's safe to say it changed my life. Here are a few things that I learned.
Saying 'yes'
I went into the ELP saying that I was working on saying 'yes' to things, even when I don't know every detail of what to expect, or didn't get to weigh out all the possibilities and choose the absolute best path. Because I like to plan things, I like to know that what I'm doing is the right thing to be doing, but I'm learning that life isn't always like that, and being an adult might mean believing in my future self to figure out the things I can't anticipate.
The intensity of every aspect of this program made me see that (as cliché as it sounds) if I could do that, I can do anything. If it's anything less than working with a group of four to come up with 99 business ideas and then developing one business each —in less than twelve hours— it should be no problem. I did that. So how hard can anything else be?
No more excuses
The whole group has had the collective realization that anything can happen, and together we can do anything. You can't rhetorically say, "we should totally do this!" because someone will respond with, "okay, let's start now." Nor can you say, "I should start a blog" without every other member bombarding you with support and encouragement until you do it. We all know we can do it, and we all know how to remove excuses.
Unfortunately, that trick also works individually, which is probably the main lesson I've learned since the program ended. "I don't want to" isn't a good enough excuse anymore. I now know that I can write a TED Talk or build a business model in less than twelve hours without any incentive, if I have a little help and support from the right people. How silly would it be for me now to say, "no I don't want to do this project because it's optional," or "no I can't clean my room today because I don't feel like it"?
This is absolutely terrible for someone like me who has spent years honing the skill of procrastination into a perfect artform. I'm having a hell of a time coming up with legitimate reasons to put things off if "I don't want to" isn't enough. This is, however, a good thing for me to learn at this point in life, because being an adult requires doing things you sometimes don't want to.
Setting aside perfection…
It doesn't have to be perfect to be done. Perfect is often impossible, and even more often an excuse. You can always fix it later, add on to it, remove it entirely, whatever. But if you don't send it, you'll never know. So whatever it is —an application, a project, a piece of art, a request, whatever— pretend it's a selfie and you just typed "felt cute, might delete later" in the caption, because we all know you're freaking proud of that picture and there's no way you're deleting it. Full send. It's perfect.
…and fear
You know that feeling, when you have a really good idea and then you talk yourself out of it?
Is it really a good idea? Has someone else already thought of it? Could someone else do it better? Am I qualified to create this? Does anyone want to hear this from me? Do I know how to do it?
Around and around until you come to some conclusion about how, really, you aren't the right person and it's not that great anyways. Maybe it's just me, but I think we've all been there.
Well it turns out that being a good leader, or a successful creator, comes from doing it anyways. If there's anything I take from this adventure to use for the rest of my life, I hope it's this:
It doesn't have to be the perfect idea it just has to be a good enough idea, and if it matters to you enough to consider creating it, it probably is. It doesn't matter if you're the right person to do it, as long as you are the person willing to do it. If something similar exists, either make yours different somehow or team up with whoever is already doing it. There isn't a degree for having good ideas, there are no qualifications so you're already there. If no one else is saying it, then they will want to hear it from you; and if you say it louder and better they will have no choice but to listen. If you can't do it by yourself, you know how to find someone who can help you.
If it matters, even a little bit, even just to you, then it is a good enough idea, and you are the right person to do it.
Back to real life
There's a lot going on right now, both globally and personally. I still don't know what I want to be when I grow up, where I want to work, what change I want to make in the world, and sometimes everything feels overwhelming. But right now, after the Emerging Leaders Program, with a new group of friends to support me and keep me accountable, with all the lessons I think I've learned, and the amount I feel I've grown and matured in the course of a week, it seems like things might be okay.
So if you ever need someone to tell you to go for it, that your idea is good, that you are the right person, that your opportunity will arise… you know where to find me.