The title was sarcastic. OF COURSE I PLAY MINECRAFT! That's basically all I've written about on this website! Ugh… never mind.
Hello, Ezra here, and today I will reveal what me and my friends look like in Minecraft so you can give us a friendly shout out if you see us on Youtube or on a server.
This is me.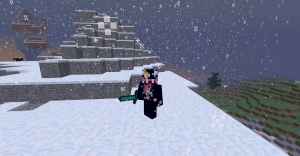 This is me in my custom skin designed like Spiderman's most dangerous enemy, Venom, who I think is the best comic book character ever to exist. As of today my friend Blaise also plays on this account, and so you may run into either him or me on a server. Make sure to say hi!
This is Hannah with and without "Venom Mode" on;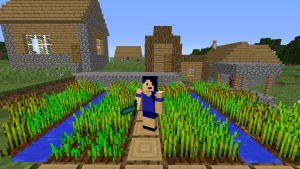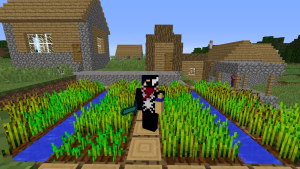 Hannah has made her custom skin kind of match mine, changing it to what seems to be a female reincarnation of Venom. And in the background is a completely irrelevant villager who appears to be about to jump off the roof of a house.
MORE TO FOLLOW